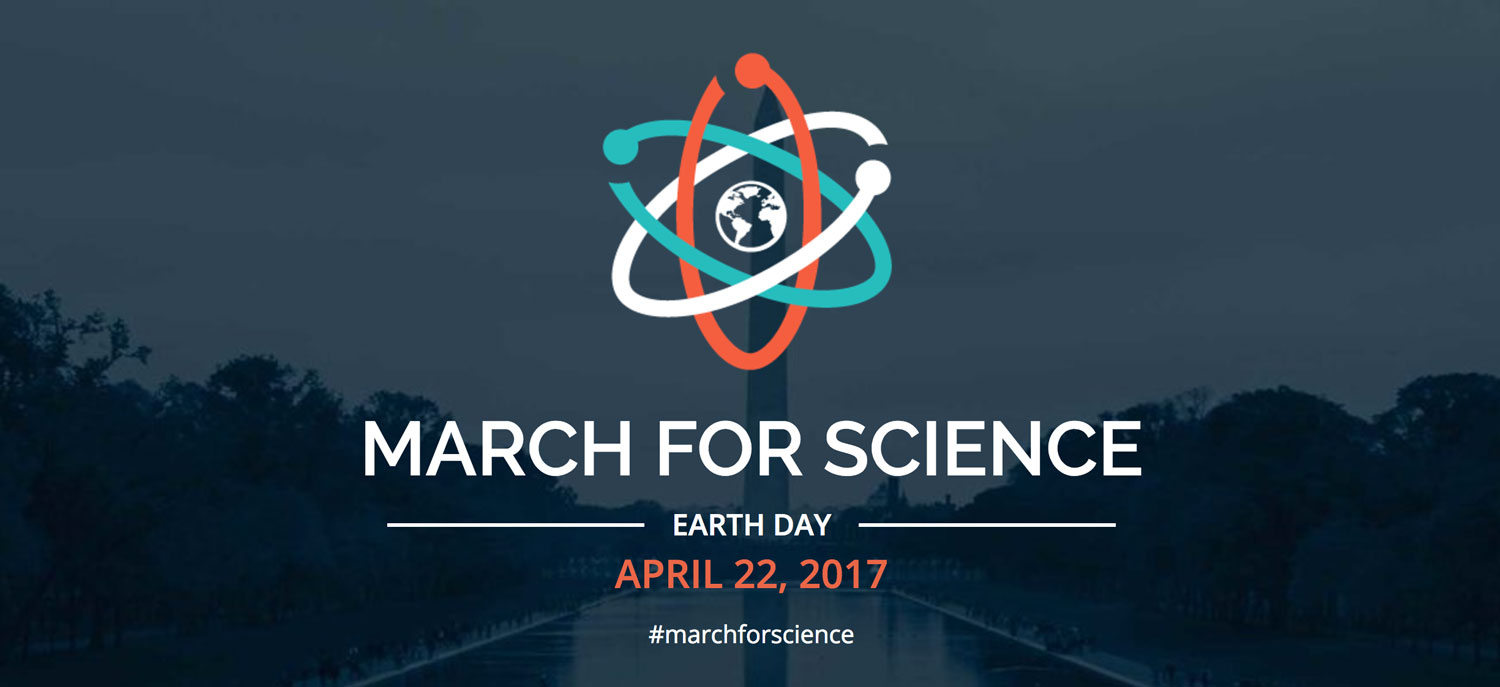 MICHAEL SHERMER BLOG
Science for All
On 22 March, 2017 I posted on my Twitter account (@michaelshermer) a link to this article titled "Science march on Washington, billed as historic, plagued by organizational turmoil," which chronicled the "infighting among organizers, attacks from outside scientists who don't feel their interests are fairly represented, and operational disputes." The article went on to note that "Tensions have become so pronounced that some organizers have quit and many scientists have pledged not to attend." Predictably, politics was the divisive element, most notably identity politics involving the proper representation of race and gender diversity, and immigration, obviously in response to the election of Donald Trump. The website of the march felt the need to post an official diversity policy that reads, in part, "We acknowledge that society and scientific institutions often fail to include and value the contributions of scientists from underrepresented groups."
My initial thought was this: So let me get this straight. As the Federal government prepares to cut science budgets across the board, and in an era of fake news and alternative facts, instead of marching to proclaim how important science is to the American economy, not to mention human survival and flourishing, along with our commitment to facts and reason, you want to send a message to the public in general and the Trump administration in particular that science—the most universal institution in human history—is a failure when it comes to diversity and inclusion? […]
Crush, Crumble and Chomp

MONSTERTALK EPISODE 124
This MonsterTalk is another special literary/pop-culture episode as we take on the biggest topic in monsters: Giant City-Destroying Kaiju! Guests are Ed Godziszewski author of Ishiro Honda: A Life in Film, from Godzilla to Kurosawa (Oct 2017) and Michael Keller, co-author (with Edward Holland) of the magazine Monster Attack Team and the upcoming podcast Area 42.
Get the MonsterTalk Podcast App and enjoy the science show about monsters on your handheld devices! Available for iOS, Android, and Windows devices. Subscribe to MonsterTalk for free on iTunes. Follow the RSS feed.
Dying To Go To Heaven
What the Heaven's Gate Suicides Teach Us About Islamic Martyrdom
by Michael Shermer
It was 20 years ago this week, March 20-26, 1997, that 39 members of the Heaven's Gate cult "graduated" from this life to ascend to the UFO mothership that they believed would take them to an extraterrestrial paradise. I'll never forget it. I was on book tour for Why People Believe Weird Things, and neither I nor any of my peers who study belief systems had ever heard of the cult. It was hard to fathom. Now, as I look back 20 years later, I believe the mass suicide has a deeper lesson that goes far beyond the confines of New Age fringe cults, and has relevance to understanding the motivations of today's suicide terrorists.
But first, let's revisit the story. Heaven's Gate was founded in 1975 by Marshall Applewhite and Bonnie Nettles after they met in a psychiatric hospital. They fell in love and believed their pairing had been foretold by extraterrestrials. In the 1980s and 1990s, they recruited several hundred followers, many of whom sold their possessions and lived in isolation, disconnected from their family and friends. They practiced living in dark rooms to simulate space travel and considered sex sinful, with six male members voluntarily undergoing castration.
In early 1997, the appearance of Comet Hale-Bopp foretold to them that the coming of the UFO mothership, said to be hiding behind the comet, that would take them to what they called The Evolutionary Level Above Human (TELAH), where they would live forever in unadulterated ecstasy. This story was reinforced by Art Bell, on his popular late-night radio show Coast to Coast AM, a purveyor of conspiratorial "alternative facts" (before they were known as such). Compared to eternal bliss in this extraterrestrial heaven, life on Earth was but a temporary stage in evolution. The transition was made in three waves that week, as members drank a deadly cocktail of phenobarbital, applesauce, and vodka; also pulling plastic bags over their heads for self-asphyxiation. Authorities found them all dead in a San Diego home on March 26. The event became a media circus. […]
SCIENCE SALON # 11: APRIL 23
Scienceblind: Why Our Intuitive Theories About the World Are So Often Wrong
Why do we catch colds? What causes seasons to change? And if you fire a bullet from a gun and drop one from your hand, which bullet hits the ground first? In a pinch we almost always get these questions wrong. Worse, we regularly misconstrue fundamental qualities of the world around us. In Scienceblind, cognitive and developmental psychologist Dr. Andrew Shtulman, a professor of psychology and cognitive science at Occidental College, where he directs the Thinking Lab, shows that the root of our misconceptions lies in the theories about the world we develop as children. They're not only wrong, they close our minds to ideas inconsistent with them, making us unable to learn science later in life.
So how do we get the world right? We must dismantle our intuitive theories and rebuild our knowledge from its foundations. The reward won't just be a truer picture of the world, but clearer solutions to many controversies—around vaccines, climate change, or evolution—that plague our politics today.
Order Scienceblind: Why Our Intuitive Theories About the World Are So Often Wrong from Amazon.
Call 1-626-794-3119 now to reserve.