NEW SCIENTIFIC AMERICAN COLUMN ON MICHAELSHERMER.COM


Consilience and Consensus: Or why climate skeptics are wrong

At some point in the history of all scientific theories, only a minority of scientists—or even just one—supported them, before evidence accumulated to the point of general acceptance. The Copernican model, germ theory, the vaccination principle, evolutionary theory, plate tectonics and the big bang theory were all once heretical ideas that became consensus science. How did this happen?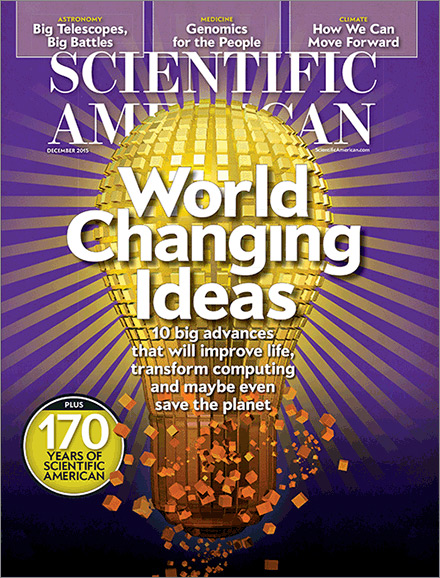 An answer may be found in what 19th-century philosopher of science William Whewell called a "consilience of inductions." For a theory to be accepted, Whewell argued, it must be based on more than one induction—or a single generalization drawn from specific facts. It must have multiple inductions that converge on one another, independently but in conjunction. "Accordingly the cases in which inductions from classes of facts altogether different have thus jumped together," he wrote in his 1840 book The Philosophy of the Inductive Sciences, "belong only to the best established theories which the history of science contains." Call it a "convergence of evidence."
Consensus science is a phrase often heard today in conjunction with anthropogenic global warming (AGW). Is there a consensus on AGW? There is. The tens of thousands of scientists who belong to the American Association for the Advancement of Science, the American Chemical Society, the American Geophysical Union, the American Medical Association, the American Meteorological Society, the American Physical Society, the Geological Society of America, the U.S. National Academy of Sciences and, most notably, the Intergovernmental Panel on Climate Change all concur that AGW is in fact real. Why? …
FOLLOW MICHAEL SHERMER ON
Twitter • Facebook • Insight • The Moral Arc Blog
Advocatus Diaboli—the Devil's Advocate
by David Priess
Recognize your assumptions. Question them regularly. Don't fall prey to mirror-imaging and related mindsets. Avoid cherry-picking to support your preferred hypothesis. Value evidence over belief.
Skeptics in diverse fields ranging from the hard sciences to intelligence analysis know these maxims well. But plenty of research has made it clear that only exceptional effort keeps us all from falling prey to the same troublesome mental traits; it's just plain hard to move beyond mere recognition of critical thinking best practices to actually practicing them best.
This becomes even more daunting when it comes to collective decision-making. After all, companies and government offices alike suffer not only from lapses of critical thinking by individual members of the group, including its leaders, but also from various biases inherent in hierarchical structures. The same organizational processes and cultural characteristics that facilitate smooth corporate operations tend to inhibit original and contrarian thinking.
Micah Zenko's Red Team explores a promising corrective technique: challenging established views through dedicated "red teams" that run simulations, conduct vulnerability probes, and analyze alternatives. Zenko—a Senior Fellow at the Council on Foreign Relations, columnist on ForeignPolicy.com, and frequent author on national security topics—suggests that adequately constructed and empowered red teams deliver fresh perspectives to decision-makers that can make the difference between success and failure…
Don't Mess With Her Pumpkin Spice Lattes

SKEPTICALITY EPISODE 264
In this episode of Skepticality, Derek presents another interview from his trip to The Amazing Meeting 13, an interview with Yvette d'Entremont, a.k.a. SciBabe, an analytical chemist with a background in forensics and toxicology. Before working full-time as a science writer and public speaker, Yvette worked as a chemistry professor and a toxicology chemist researching pesticides for safety. She now runs her own blog/website, SciBabe, dedicated to debunking pseudoscience. Find out how SciBabe came to be and why she ended up focusing on clearing up misinformation about science, food and nutrition.
---
Make your 2015 donations before
the end of the year.
Help your Skeptics Society—a 501(c)(3) nonprofit educational organization—to promote science and critical thinking. You can make a tax-deductible donation online using your credit card, or by downloading a printable donation card to make your donation by cheque. You may also make a donation by calling 1-626-794-3119. All donations are tax deductible.
HELP SUPPORT OUR EFFORTS
Donate via PayPal and eBay
Did you know that you can support the work of the Skeptics Society by donating to us via PayPal or eBay? You can make a donation to the Skeptics Society via the PayPal Giving Fund, or favourite us on eBay Giving Works, and specify the percentage of your eBay sales that you'd like to donate to us. Your donations directly support the work of your Skeptics Society.